Featured Image Above: Pashnyan with Aliyev in Davos Switzerland on Jan. 22, 2019
By Levon Baronian
YEREVAN, ARMENIA – Prime Minister Nikol Pashinyan publicly stated on Thursday that Armenia is ready to accept a deal with Azerbaijan based on five elements, including mutual recognition of each other's territorial integrity.  Pashinyan made no mention of Artsakh's independence, its reunification with Armenia or any other status.  Instead, he merely spoke vaguely about protecting "the rights of Nagorno-Karabakh's Armenians."
Under international law, the principle of maintaining territorial integrity means recognition of current internationally defined and accepted borders. Under these conditions, Armenia accepting Azerbaijan's "territorial integrity" would mean Artsakh would be recognized as part of Azerbaijan, which does not recognize the independence of the Artsakh Republic.
Also on Thursday, Azerbaijan's leader Ilham Aliyev said that he is encouraged by Yerevan's response to his proposals. Aliyev reiterated that Baku resolved the conflict with its victory in the 2020 war.
Aliyev and Pashinian are scheduled to meet in Brussels on April 6 for more talks that will be hosted by the European Council.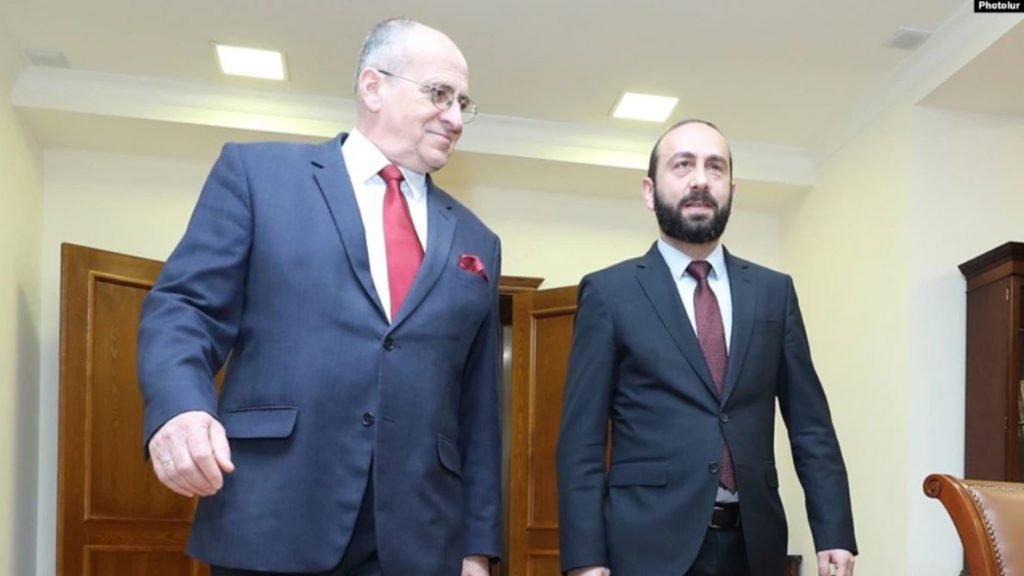 At a joint press conference Friday with Poland's visiting Foreign Minister Zbigniew Rau, Armenia's Foreign Minister Ararat Mirzoyan told reporters "As you know, the Azerbaijani side presented some proposals to the Armenian side and we found those proposals acceptable while saying that they do not fully address the whole scope of issues. So we complemented those proposals with our own proposals by adding that the issue of Nagorno-Karabakh's rights and status is key to us."
The Armenian Revolutionary Federation, the largest opposition party in Armenia's parliament, continued to raise its grave objections to the Pashinyan regime's perceived willingness to recognize Azerbaijan's sovereignty over Artsakh.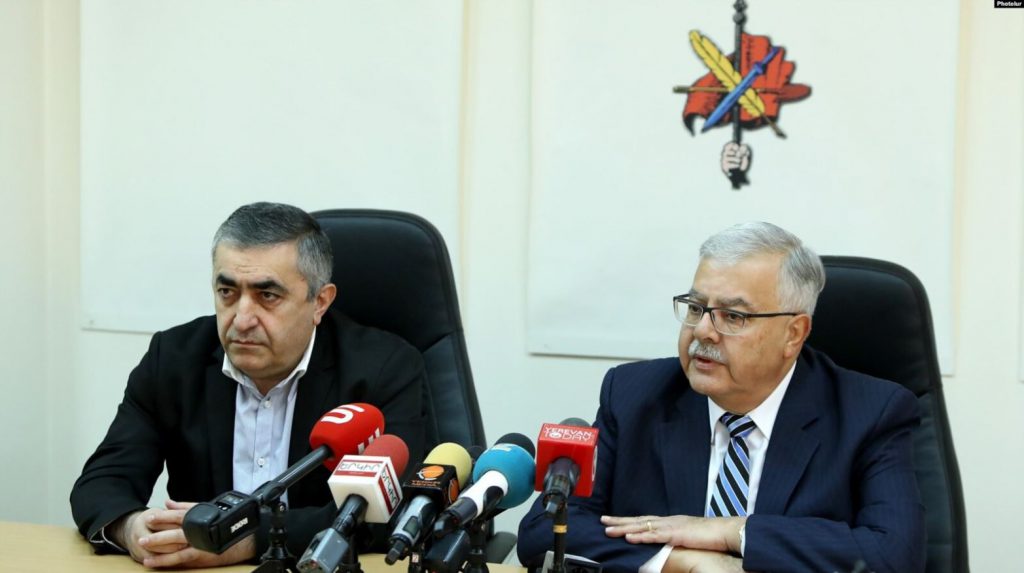 On Friday, RFE/RL's Armenian Service reported that Armen Rustamian, a senior member of the ARF, claimed that Pashinyan has essentially met all Azerbaijani demands. He noted that the Armenian government is refusing to publicize its official response to Baku's proposals on the peace treaty.
"We are still trying to get a copy of that text," Rustamian told RFE/RL's Armenian Service. "I presume that if that text makes reference to Artsakh (Karabakh), it contains very vague wordings such as protection of 'people's rights.'"
"This means nothing unless we say that those rights cannot be protected if the right to self-determination is not upheld as well," he said.
Later in the day, the two opposition parliamentary blocs, Hayastan, of which the ARF is a leading member, and Pativ Unem announced that they will be holding a joint public rally on April 5 in Yerevan's Freedom Square to protest the Pashinyan regime's continued capitulation to Azerbaijan's demands.