CRESCENTA VALLEY, CA – The Armenian National Committee of America (ANCA) hosted a meeting on Saturday with California Assemblymember Chris Holden and visiting Armenia Member of Parliament Arthur Khachatryan to discuss a variety of issues of concern for the Armenian American community and to discuss the latest situation in Armenia, Artsakh and especially the Syunik province.
Earlier this year Asm. Holden spearheaded an effort to establish a sister state relationship between California and the province of Syunik in Armenia.
Present at the meeting were ANCA Greater Crescenta Valley Chapter chair Dr. Alice Chalian, ANCA San Fernando Valley East Chapter chair and Sherman Oaks Neighborhood Council member Dr. Avo Babian, ANCA National Board member and ANCA Pasadena chapter rep. Aida Dimejian, ANCA National Board Member Zanku Armenian, and Dr. Arman Karapetyan.
MP Arthur Kachatryan briefed Asm. Holden on some of the existential challenges in Syunik, Artsakh and the bordering areas because of Azerbaijan's aggression. Asm. Holden stressed the importance of expanding ties between California and Armenia in a variety of spheres but also discussed how deepening such a relationship can help Armenia and the current difficult situation it finds itself in. He expressed his commitment to continue his work with the ANCA and its local chapters in his district, the Armenian American community and Armenia.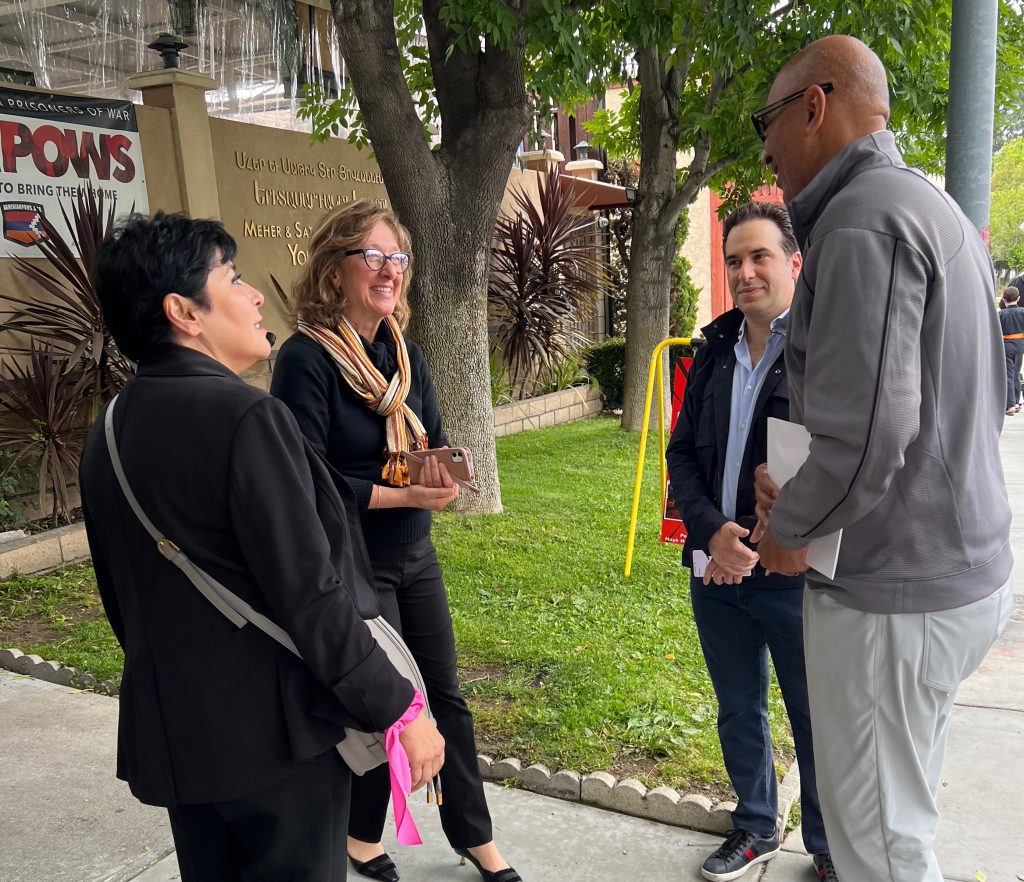 The meeting was held at the Meher and Satig Der Ohanessian Youth Center of La Crescenta and Asm. Holden was also given a tour of all the youth activities that were taking place at the time.