GLENDALE, CA – On Tuesday, April 5, the Vahan and Anoush Chamlian Armenian School welcomed Member of Armenia's Parliament, Arthur Khachatryan of the Armenian Revolutionary Federation. Accompanying him were ARF Western United States of America Central Committee members Viken Babikian, Zanku Armenian and Levon Baronian.
Khachatryan is in the middle of a weeklong visit to the West Coast at the invitation of the ARF Western U.S.A. and was the keynote speaker at the organization's 131st anniversary event on Sunday.
Khachatryan was greeted warmly at Chamlian by school Principal Dr. Talin Kargodorian, who, along with several faculty members and students, gave him an extensive tour of the campus, presented the school's history and discussed current and future projects.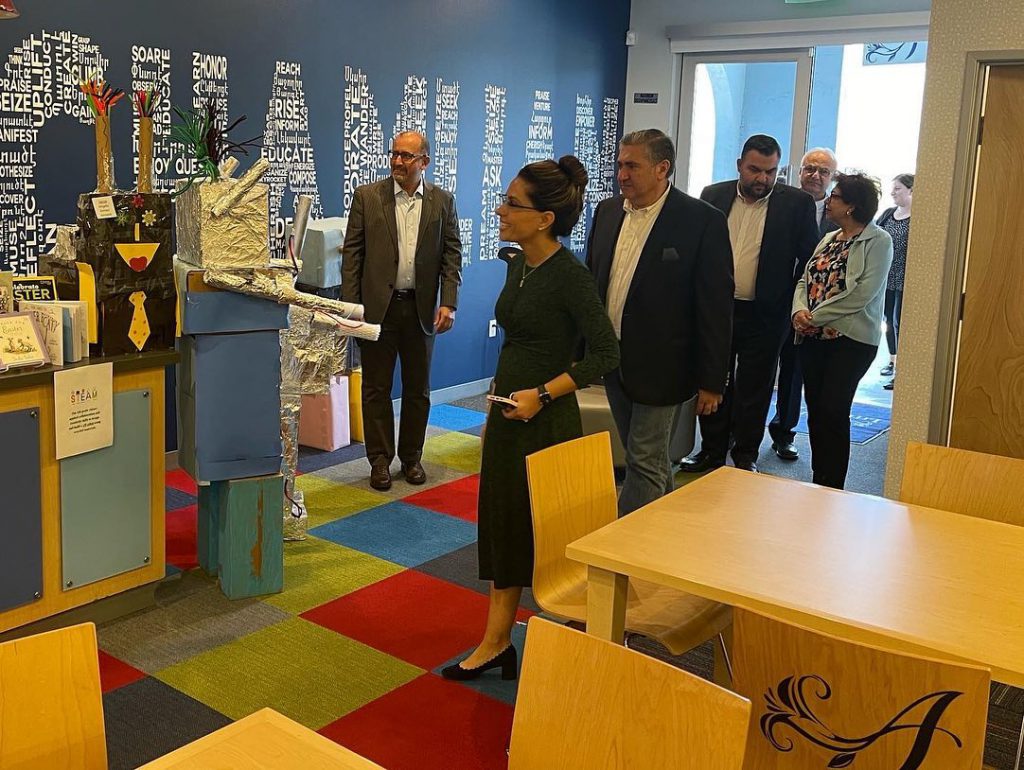 Khachatryan met with the graduating 8th Grade class and discussed the current crisis facing Armenia and Artsakh, including the risks of an impending capitulatory agreement by the Pashinyan government that would surrender sovereignty over Arstakh to the Azerbaijanis.  Khachatryan stated that he and his colleagues in Armenia's parliamentary opposition were not against peace with Azerbajian, but expressed that peace is only possible when a nation is willing to stand up for herself and defend her rights.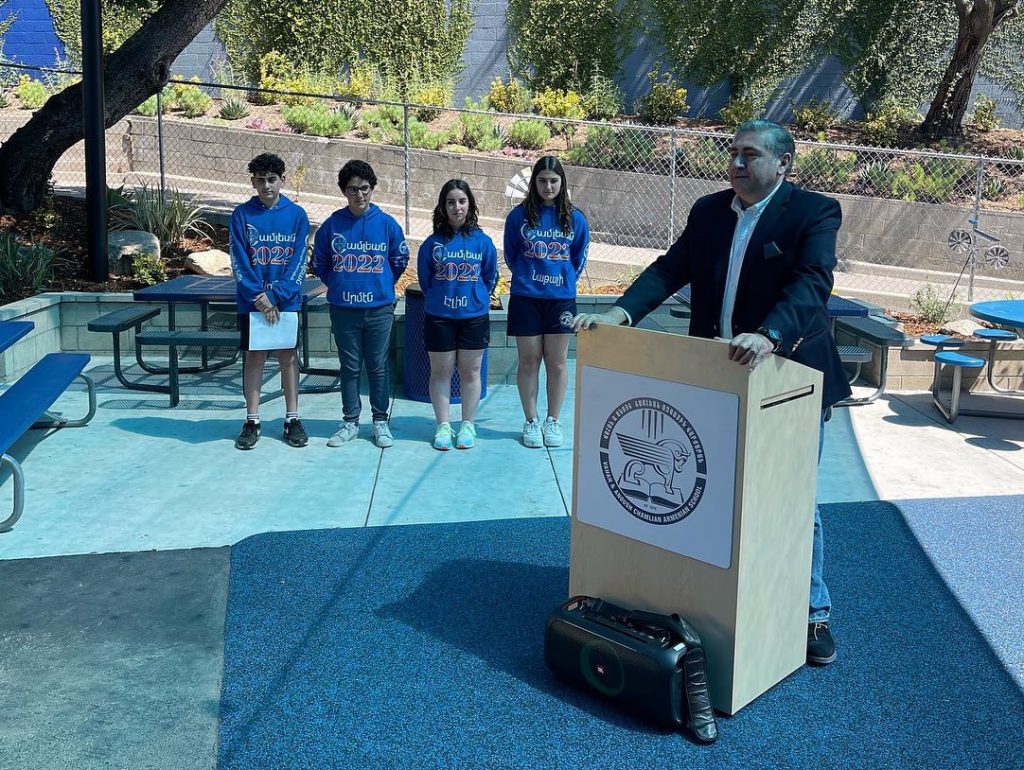 The students were moved by his relatable and inspiring talk and engaged in a question and answer session regarding events that have transpired recently in Armenia and Artsakh.