CRESCENTA VALLEY, CA – On the evening of Monday, March 20, the Armenian Revolutionary Federation Western United States of America Central Committee hosted Her Excellency, Soha Gendi, Egypt's State Minister for Emigration and Expatriates' Affairs at the Crescenta Valley Armenian Center. About a hundred Armenian-American business and community leaders, along with members of the local Egyptian-Armenian community participated in the official event and dinner reception organized by the ARF Western USA Central Committee's Outreach Committee.
The purpose of the event was two-fold: to introduce H.E. Soha Gendi to the local Armenian-American community and to facilitate potential business and trade opportunities between California and Egypt. H.E. Soha Gendi participated with a full delegation, including Honorable Ambassador Ahmed Shaheen, the Consul General of the Arab Republic of Egypt in Los Angeles.
Guiro Mardirossian served as the evening's master of ceremonies, introducing the various dignitaries who were present at the meeting with the high ranking member of Egypt's government, introducing several of them to make remarks.
Participating in the event were Mayor of the City of Glendale, Ardy Kassakhian, Burbank City Council Member Zizette Mullins, Crescenta Valley Town Council Vice-President Harry Leon, Armenian Cultural Foundation Boardmember Hovig Dimejian, various members of L.A. City Neighborhood Councils, boardmembers of the Armenian National Committee of America Chapters in the Western United States regional leadership, and members of the ARF Western U.S.A. Central Committee.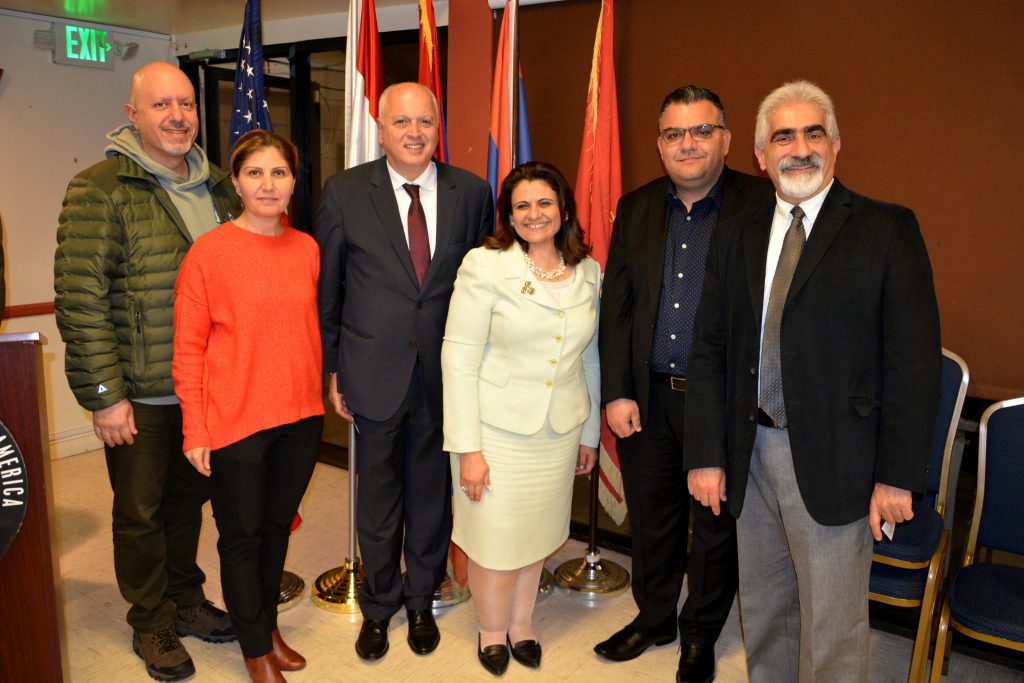 Daron Der-Khachadourian, Chairman of the ARF Western U.S. Central Committee, in his official remarks on behalf of the Armenian Revolutionary Federation, welcomed H.E. Soha Gendi, and spoke about the historic fraternal relations of the Egyptian and Armenian peoples, specially after the Armenian Genocide when Egypt, like many other Arab nations, welcomed thousands of Armenian Genocide survivors who integrated into Egyptian society.
H.E. Soha Gendi, on her part, thanked the organizers of the event for the opportunity. She stated that meeting the local Armenian community was of utmost importance to her on her visit to the region and was grateful to be able to meet so many Armenian-American business-owners and Egyptian expatriates. Gendi revealed that she had a long and familial relationship with the Armenian people, having attended an elementary school in Egypt run by Armenian Catholic Sisters. Gendi also spoke in detail about opportunities for engaging in business and trade with Egypt, and answered all questions posed by the audience.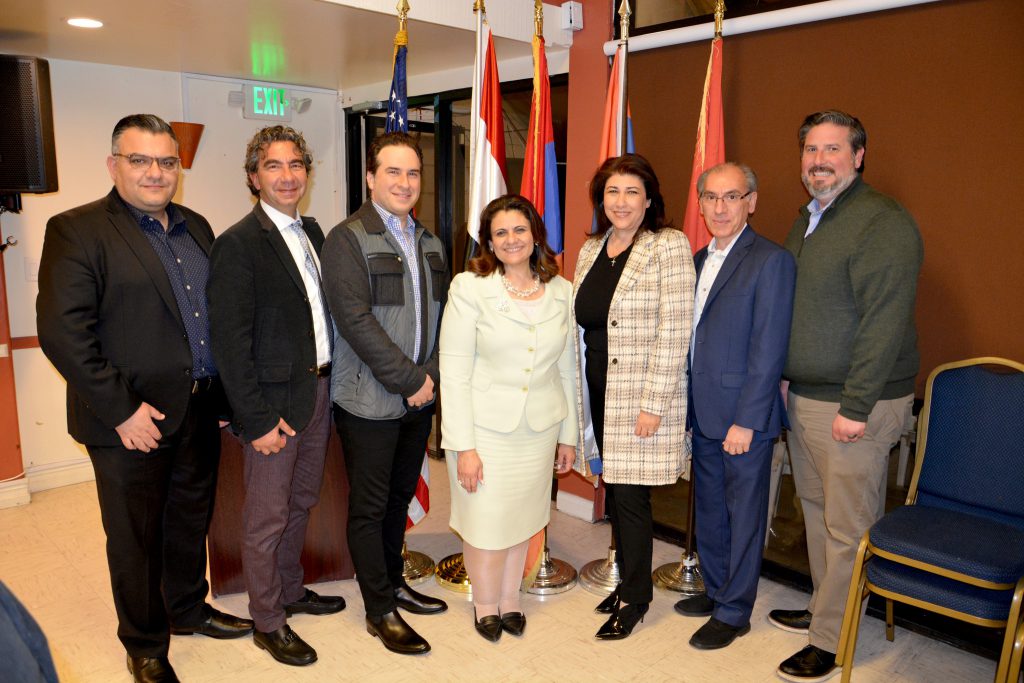 Complete pictures of the event are available on Oragark's Facebook Page.
After conclusion of the official portion of the event, H.E. Soha Gendi was interviewed by Oragark Newspaper. The full interview is available at the link below.