BURBANK, CA – On Sunday, May 22, 2022, ANCA-Burbank joined producer Peter Bahlawanian to present the screening of "The Desire to Live", a documentary that focuses on life in various post-war villages in Artsakh. The film is an honest and unflinching look into the lives of Armenian families, youth, survivors, and soldiers who are currently back in their homes, despite being mostly destroyed.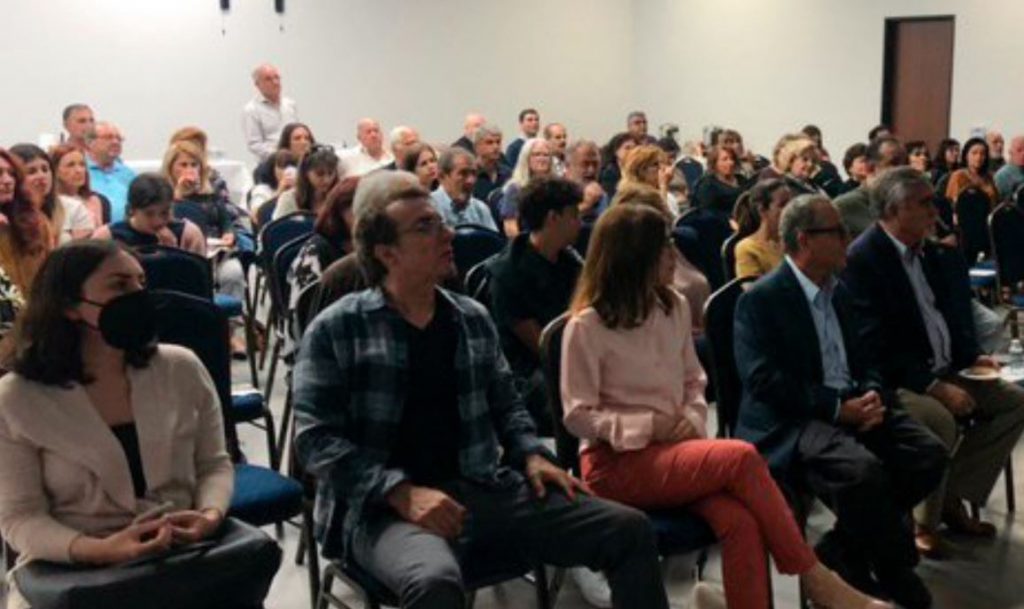 The event began at 7pm with a pre-screening reception hosted by the ANCA-Burbank board members Sarkis Simonian, Antranik Charchafjian, Houri Davitian, Joseph Hovhanessian, Anne Bedian, Gaidzag Shahbazian, and Patrick Parehjian.
Chairman Sarkis Simonian introduced the film to the audience, noting that it has won 126 awards worldwide, and welcomed the guests, including Burbank Mayor Jess Talamantes, and representative for Senator Portantino, Arda Tchakian.
Following the film, music composer Alan Derian, who has won 23 awards to date for this documentray, along with ANCA-Burbank committee member Anne Bedian joined producer Peter Bahlawanian to discuss details about the inception of the film, notably related to the 26 year-old writer/director Mariam Avetisyan who lives in Artsakh.
Later, when the floor opened to the audience for Q&A's, audience members actively engaged the panel and voiced their concerns, their appreciation, and asked how they could help.
ANCA-Burbank thanks everyone who attended the event, and would like to invite the reader to subscribe to Mariam Avetisyan's YouTube channel (https://www.youtube.com/c/MariamAvetisyan) where you can find weekly webisodes documenting the current status of Artsakh residents.
The Armenian National Committee of America–Burbank advances the social, economic, cultural, and political rights of the area's Armenian community and promotes its increased civic participation at the grassroots and public policy levels.