YEREVAN, ARMENIA – Tens of thousands of protestors chanting "Armenia Without Nikol" and "Nikol Traitor" once again flooded the streets of Yerevan on the evening of May 9, demanding the removal of Nikol Pashinyan and his government, over their concessions to Azerbaijan on the future of Artsakh.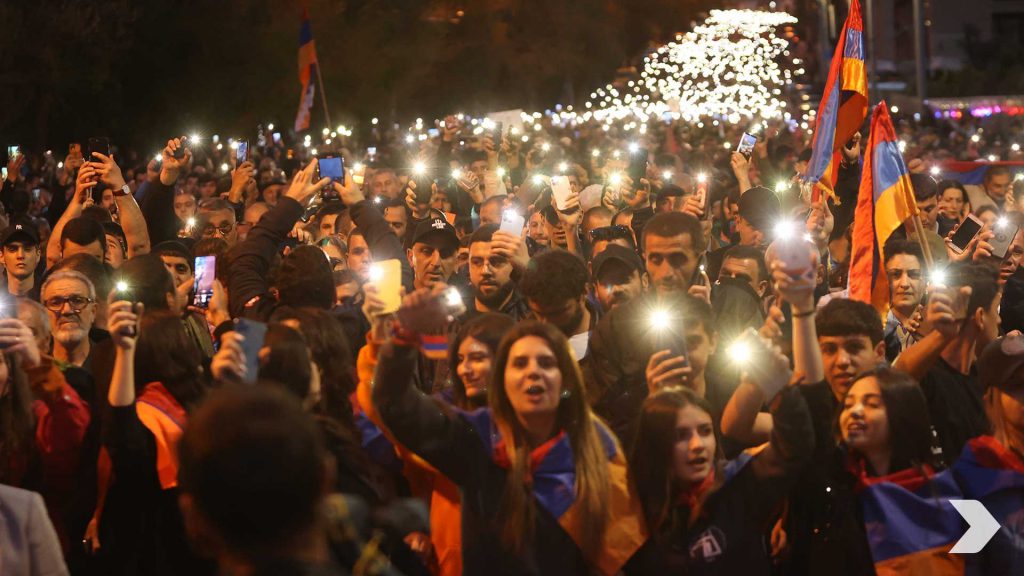 May 9th is a tri-holiday in Armenia. It is the day on which Shushi was liberated in 1992 (before falling during Pashinyan's rule in 2020), the day the Nazis were defeated in 1945, and the day celebrating the creation of the Artsakh Defense Army.
Last month, Pashinyan announced in parliament that Armenia "must lower the bar" on its expectations regarding Artsakh. Some of his allies have tried to defend Pashinyan claiming that he never stated that he intends to hand over Arstakh to be part of Azerbaijan. However, when asked to explicitly denounce that Artsakh could ever be internationally recognized as part of Azerbaijan, Pashinyan has declined to clarify his position.
The number of protestors joining the "Resistance" movement–organized by the opposition "Hayastan" and "Pativ Unem" parliamentary alliances–have been growing steadily, since the organizers announced that they would be holding daily protests starting at the end of last month.
Despite rainy weather and an extremely heavy handed response from police against demonstrators and journalists, which was criticized last week by the Committee to Protect Journalists, the movement's participants have remained undeterred. Their leader, Ishkhan Saghatelyan, Vice-President of Armenia's Parliament and Chairperson of the leading opposition party Armenian Revolutionary Federation, has stated that the protests will not end until Pashinyan and his government resign.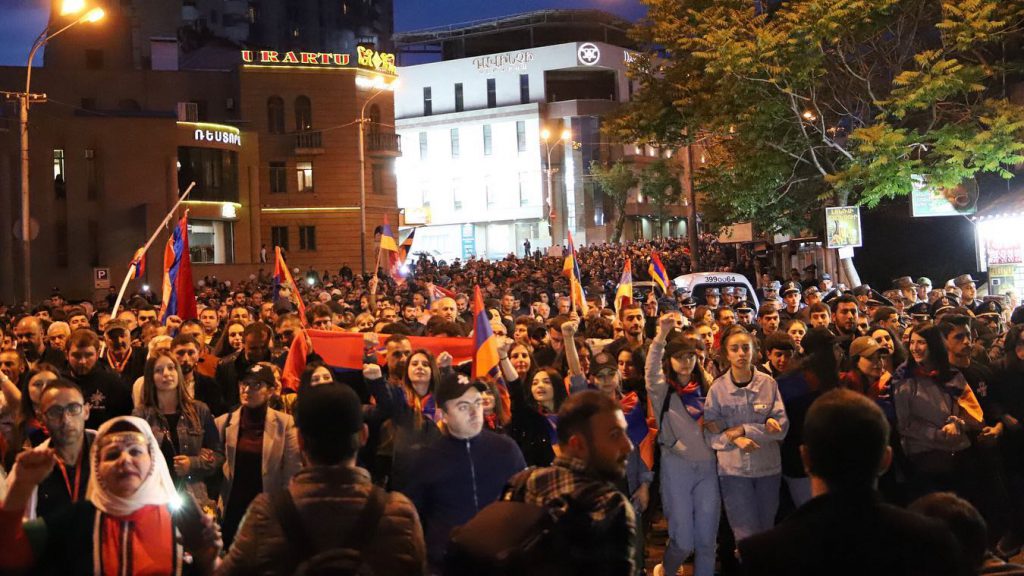 On Tuesday, Hovig Saliba, a member of the ARF Western U.S.A. Central Committee joined the protest, and made remarks in front of the thousands gathered in "France" square in the evening.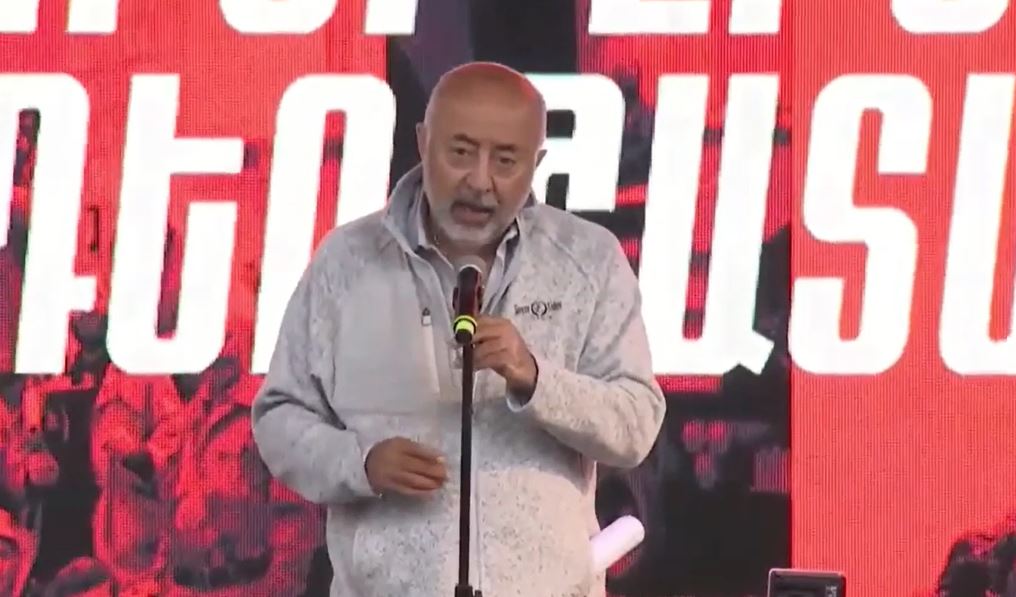 Ishkhan Saghatelyan announced on Monday, that starting Tuesday, the movement's tens of thousands of active participants will paralyze the entire city with widespread actions of peaceful disobedience.