YEREVAN, ARMENIA – Today, on May 3, the rally of the "Resistance" movement continued in Yerevan's "France" Square.
Singer Sirusho also joined the rally and sang a number of patriotic songs with the participants.
The Representative of the ARF Supreme Body Ishkhan Saghatelyan, summing up the actions carried out during the day, emphasized that the dignified citizens of Armenia's regions also joined those who came out to fight in the capital.
"Our citizens have taken to the streets in almost the whole republic," he said.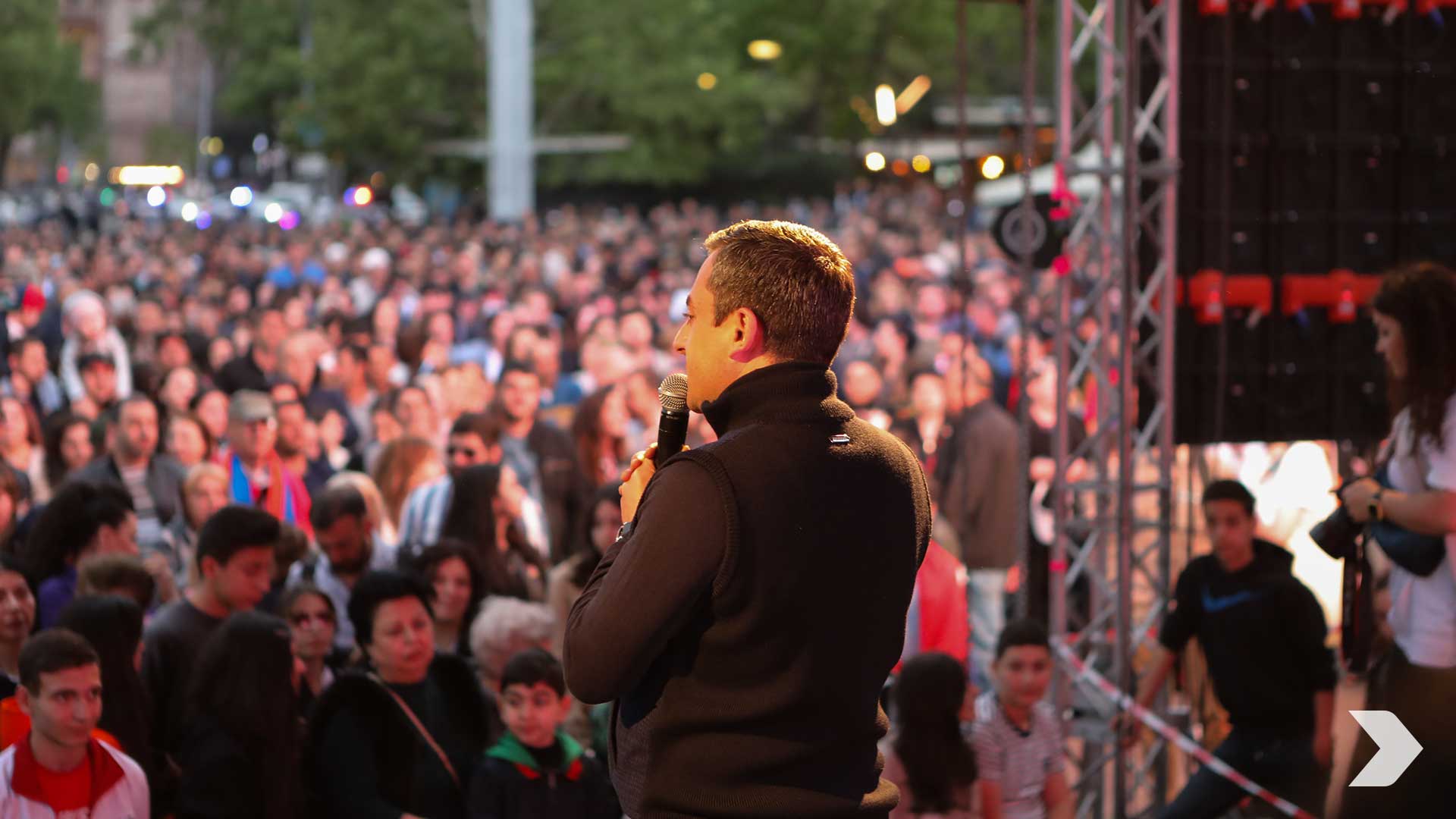 Ishkhan Saghatelyan also noted the symbolism of the protest action of the young soldiers who participated in the 44-day war and were disabled due to injuries.
"Our compatriots, who became disabled after the 44-day war, blocked the street in wheelchairs. This is a very clear message," he said.
"During the regional actions, several mobs in civilian clothes, directed by the government, attacked the citizens. The police forces are not enough anymore. Nikol, as always, relies on the mob.
"From here I call: Nikol, the situation is already difficult, do not take any more criminal action. Do not complicate your situation, do not resort to new illegalities."
Ishkhan Saghatelyan also mentioned that today they visited the universities, and that the classrooms at Yerevan State University were 90% empty, with "without Nikol Armenia" and "Wake up, Lao" written on the chalk boards.
"This struggle is unstoppable․ This is the position of the Armenian people, this is the point of view of the Armenian people. Armenia will not be Turkified, Artsakh will never be part of Azerbaijan," Ishkhan Saghatelyan said.
He said that now a march is starting to the central streets of the capital, after which the rally will continue in France Square. An announcement will be made.
The march moved forward under the chants of "Without Nikol Armenia". During the march there were calls to join the victorious struggle and patriotic songs.