Never Forget, Remember and Demand Justice for the Armenian Genocide, Hye Tad!
ORANGE COUNTY, CA – Hundreds gathered last Friday night at the Orange County (OC) Community-wide Commemoration of the Armenian Genocide at the Orange County Armenian Center with the participation of ARF Orange County "Armen Karo" Chapter, FortyMartyrs ArmenianChurch, St. Mary Armenian Apostolic Church – Costa Mesa, CA, Ari Guiragos Minassian Armenian School, ACF Orange County Chapter, ACYO OC, AYF Orange County "Ashod Yergat" Chapter, AYF Orange County – Aghpiur Serop Juniors, ANCA Orange County, Ars Sevan Chapter OC and Saturday School, Ars Karni South OC and Saturday School, AGBU OC Saturday School, Hamazkayin OC Siamanto Chapter, Homenetmen Sartarabad, Knights of Vartan OC Vahan Talidj, Orange County Armenian Professional Society, and others.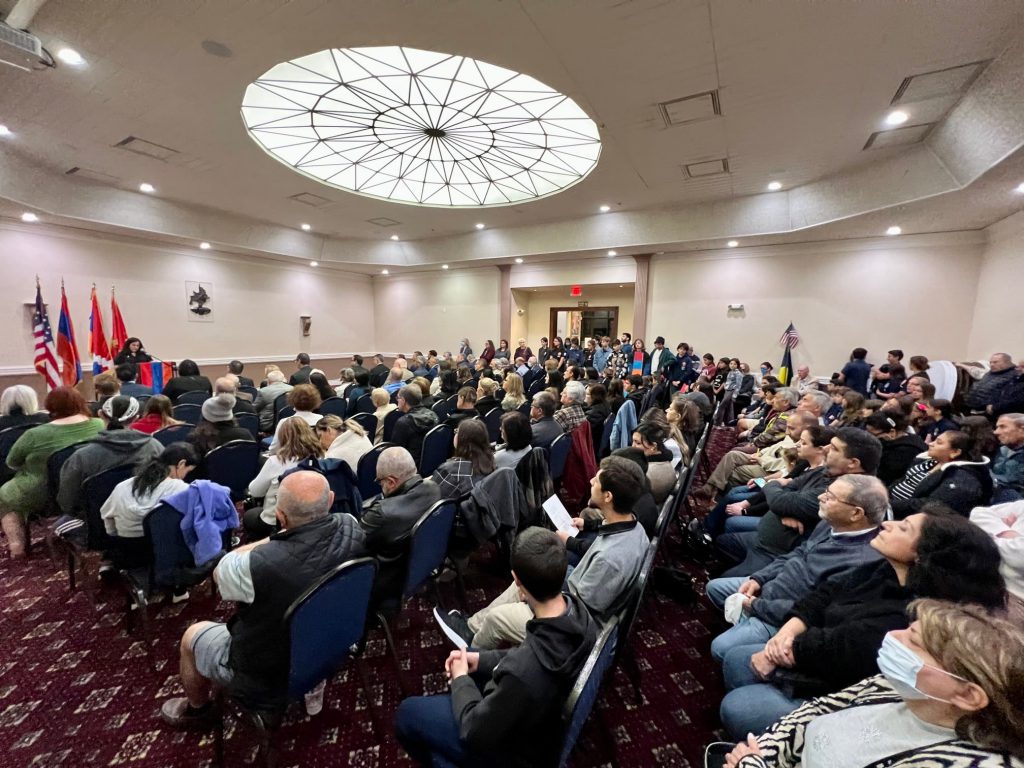 Representatives from local, state and federal offices joined the Armenian American community of OC. Notable were heartfelt messages of solidarity and support by the Santa Ana, California Mayor Vicente Sarmiento, Brea City Hall Mayor Cecilia Hupp and Councilmember Marty Simonoff, City of Costa Mesa Councilmember Manuel Chavez, City of Irvine Councilmember Larry Agran. Justin Chang on behalf of Congresswoman Michelle Steel and Gabriella Lemus on behalf of Congressman Rep. Lou Correa, both members of the Armenian Caucus in Washington DC; Ana Gonzalez on behalf State Senator Senator Tom Umberg and Kasey Condon on behalf of State Senator Josh Newman. Many provided proclamations and certificates to ANCA-OC, the Armenian Center and community organizations, Churches and schools.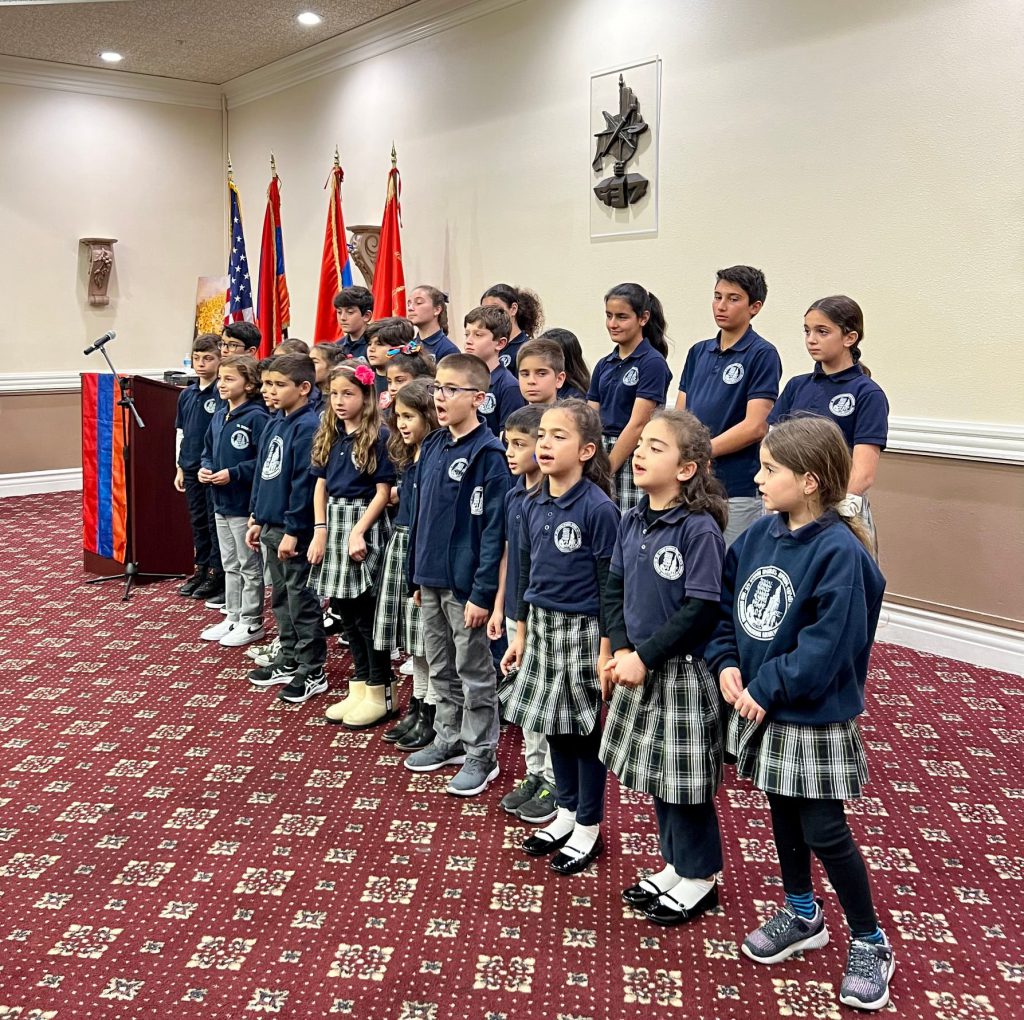 AYF Orange County – Aghpiur Serop Juniors opened the program with a beautiful performance of Mer Hairenik, ANCA Orange County Chairwoman Violet Bulujian welcomed the standing room only crowd, followed by the opening prayer and requiem service by reverends Karekin H. Bedourian and Der Serovpe Alanjian. Ani Mardirosian spoke on behalf of ACYO and Gregory Codilian on behalf of AYF, Nareg Mardirosian on behalf of the OC AGBU Saturday School and Joanna Papazian form the ARS Sevan Saturday School. AGM students performed Armenian songs and an amazing version of One and Half million. Garo Madenlian spoke on behalf of the ACF Orange County Chapter and the ARF Armen Karo Gomideh. The event concluded with the community singing Giligia led by both priests.
Lahmajoun and appetizers were provided afterwards where many including elected officials, remained and continued to discuss issues important to the community.
The organizers thank Zanku Armenian for attending on behalf of the ANCA National Board and the ANCA team for their continued assistance and unwavering support.
The event was livestreamed on https://www.facebook.com/ancorangecounty, and can still be viewed here: https://fb.watch/cGCjYRomB4/