On December 31, His Holiness Karekin II, the Supreme Patriarch and Catholicos of All Armenians visited the combat positions of the eastern border of the Republic of Armenia.
The Catholicos was accompanied by the spiritual leader of the Armed Forces of the Republic of Armenia, Very Reverend Movses Sargsyan along with the Vicar of Gegharkunyats Diocese, Very Reverend Parthev Barseghyan and other members of the brotherhood of the Mother See of Holy Etchmiadzin.
His Holiness was welcomed by Deputy Chief of the General Staff of the RA Defense Ministry, Major General Arakel Martikian.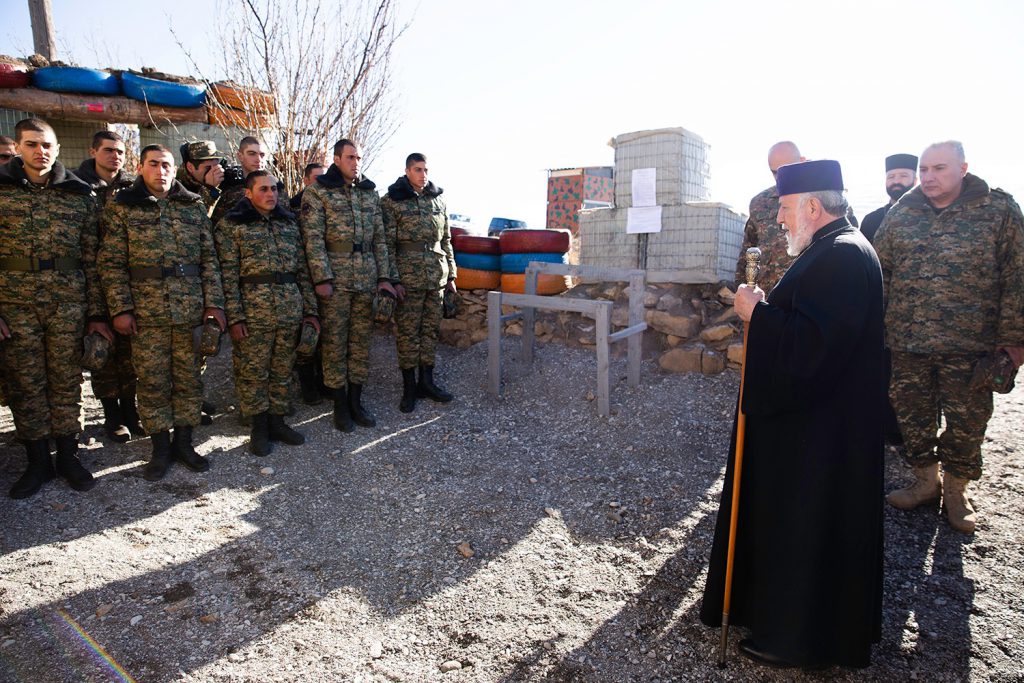 The Catholicos, conveying his blessing and best wishes to the defenders of the country, greatly valued the devoted service of the Armenian soldiers and commanders to the homeland.
The Catholicos wished everyone a trouble-free and safe service, noting that our soldiers are always in the prayers of the Catholicos and clergymen.