GLENDALE, CA – On the night of April 13, 2022, members of the Armenian Youth Federation – Western United States (AYF-WUS) gathered in front of the Consulate General of Armenia's building in Glendale to raise the flags of the Republic of Artsakh at the site. Following similar actions in Armenia organized by the parliamentary opposition in Armenia's National Assembly, the AYF-WUS reported that the purposes of this action is "to send a worldwide message that the Diaspora unconditionally stands with Artsakh and its right to self-determination."
"With Nikol Pashinyan's regime ceaseless attempts of surrendering the indigenous lands of Artsakh, it is of greatest importance to resist those efforts by standing side-by-side with the people of Artsakh," the AYF-WUS stated in its statement.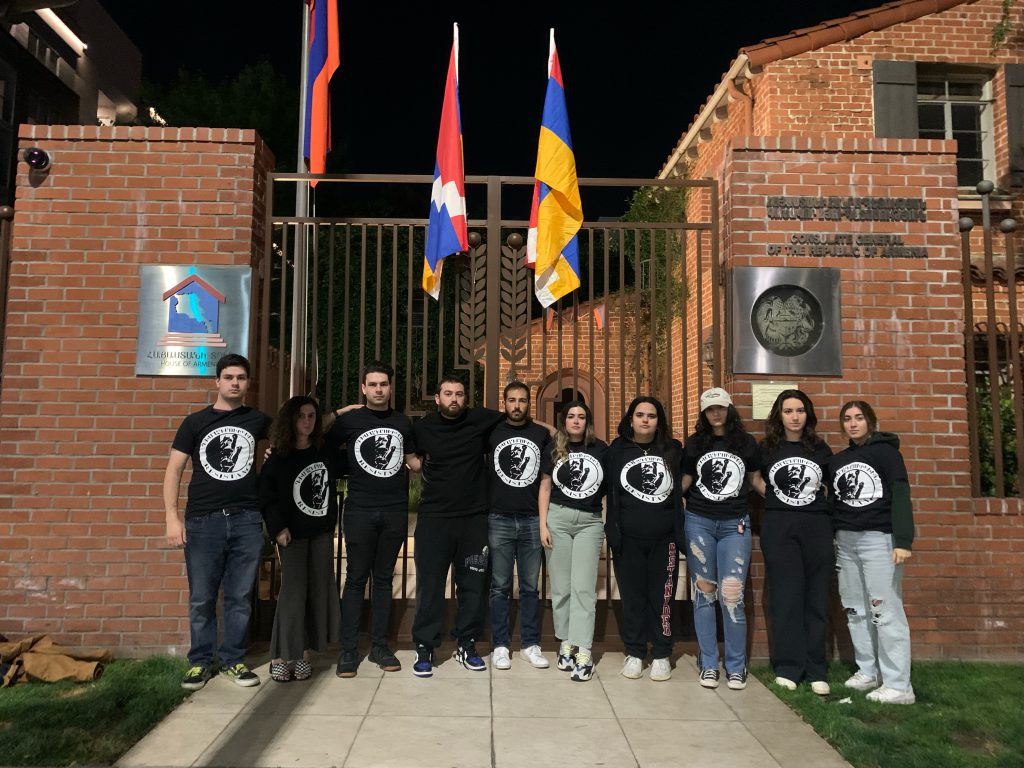 Founded in 1933, the Armenian Youth Federation is the largest and the most influential Armenian-American youth organization in the United States, working to advance the social, political, educational, and cultural awareness among Armenian-American youth.