A court in Yerevan sparked angry anti-government protests on Saturday when it approved the pre-trial detention of a woman accused of attempting to "kidnap" Prime Minister Nikol Pashinyan's son.
Gayane Hakobian, whose son Zhora Martirosian was killed during the 2020 war in Nagorno-Karabakh, was detained on Wednesday along with three other parents of fallen soldiers. Law-enforcement authorities freed the latter but brought kidnapping charges against Hakobian.
Citing Ashot Pashinyan's testimony, the Investigative Committee said that Hakobian tricked the young man into getting in her car after she and other grief-stricken parents ran into him outside a court building in Yerevan.
Pashinyan Jr. told investigators that Hakobian threatened him as she talked about Armenian war casualties and drove him to the city's Yerablur military cemetery. The 23-year-old jumped out of the car moments before being accidentally hit by another vehicle, according to the Investigative Committee.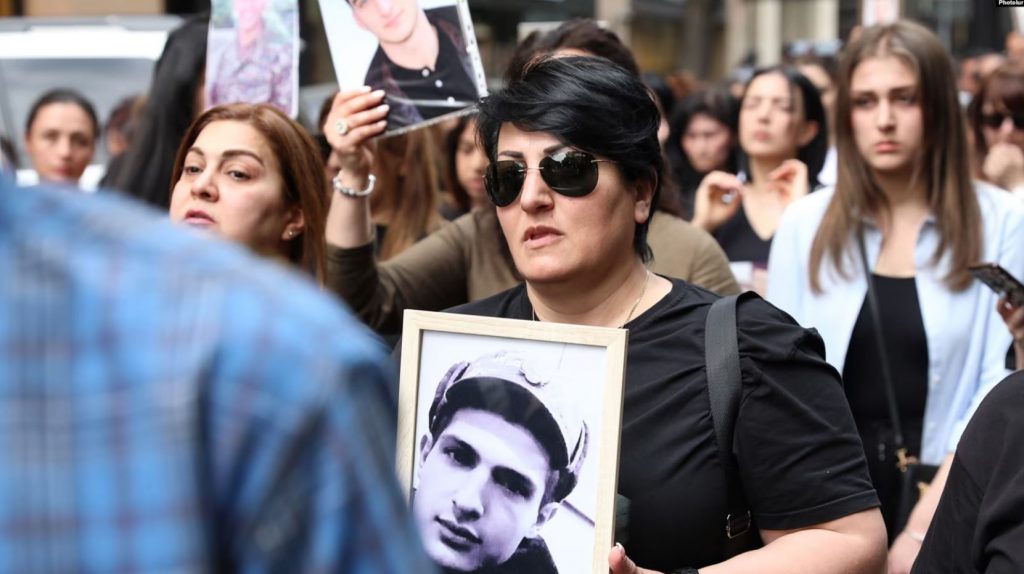 Hakobian strongly denies the accusations carrying between four and eight years in prison. Her lawyers say she would have been physically unable to kidnap Ashot Pashinyan because there was nobody else in her car. The outspoken woman simply wanted to talk to the prime minister's son, say the lawyers.
Despite these denials and uproar from opposition figures and other critics of the Armenian government, the court of first instance allowed the law-enforcement agency to hold Hakobian in detention for up to a month.
The decision angered several dozen other relatives of soldiers killed in action who gathered outside the court building in Yerevan's southern Shengavit district. Joined by hundreds of sympathizers, they marched to the city center, chanting "Freedom to Gayane!" and "Nikol traitor!"
"They are jailing that heroic woman," said one of the protesters. "Many would dream about having a mother or wife like Gayane."
After the angry crowd reached the city's central Republic Square, organizers of the protest announced a nonstop sit-in outside the prime minister's office located there. The protesters also blocked the streets leading to the sprawling square.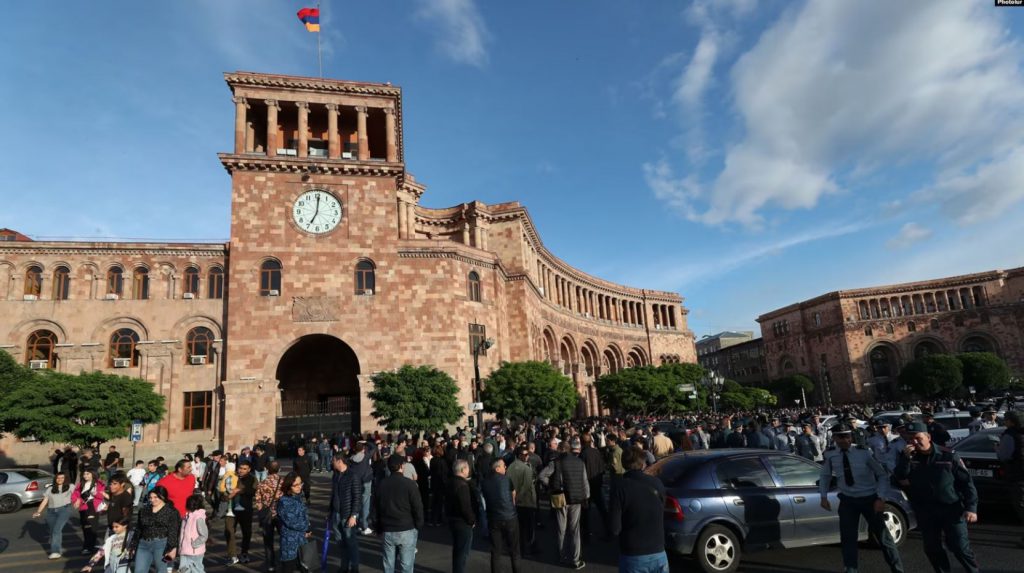 Representatives of Armenia's main opposition groups condemned Hakobian's arrest, saying that it was ordered by Nikol Pashinyan. The prime minister has not yet publicly commented on the case.
The detained woman and other parents blame Pashinyan for the deaths of their sons as well as at least 3,800 other Armenian soldiers killed during the six-week war with Azerbaijan. They have set up a non-governmental organization, named the Call of Sons, to campaign for the prime minister's prosecution.
Pashinyan triggered their regular demonstrations in Yerevan in April 2022 when he responded to continuing opposition criticism of his handling of the disastrous war. He told the Armenian parliament that he "could have averted the war, as a result of which we would have had the same situation, but of course without the casualties." The soldiers' families say Pashinyan thus publicly admitted sacrificing thousands of lives.
Source: Azatutyun.am