LOS ANGELES, CA – On Saturday, September 17, the Armenian Youth Federation Western United States organized a protest and street closure in front of the Azerbaijani Consulate on Wilshire Boulevard in Los Angeles.
The purpose of the demonstration was to draw attention to the government of Azerbaijan's illegal and inhumane attacks on Armenia's borders, demand the reinstatement of the Section 907 ban on aid from the U.S. to Azerbaijan, and to call for sanctions against the government and leadership of Azerbaijan.
The protest was opened by Ani Ghazaryan of the Armenian Youth Federation who served as the event's MC. She invited Lar Tabakian of the AYF, who delivered passionate remarks about the situation in Armenia and Artsakh and reiterated the goals of the organized protest. Tro Krikorian was then invited to sing the national anthems of the Republic of Armenia and the Republic of Arstakh.
A moment of silence was held in memory of all the fallen soldiers of the Armenian people.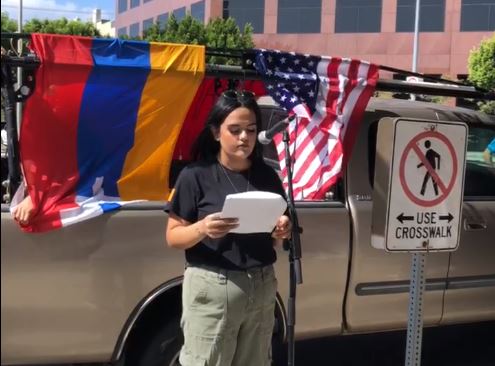 The next speaker at the event was California State Senator Anthony Portantino, who emphasized that it is unconscionable that the United States still provides assistance to Azerbaijan to this day. He demanded that the United States stop all assistance to Azerbaijan and stand by the people of Armenia.
Ghazaryan then introduced Levon Baronian, a member of the Armenian Revolutionary Federation Western U.S. Central Committee to deliver his remarks. Baronian spoke about the critical importance of unity by Armenians behind a real national leadership and agenda. He cited examples from Armenian history of the successes, when Armenians have been united and focused on the issues that really mattered, and failures, when they have veered from unity and embraced artificially imposed priorities.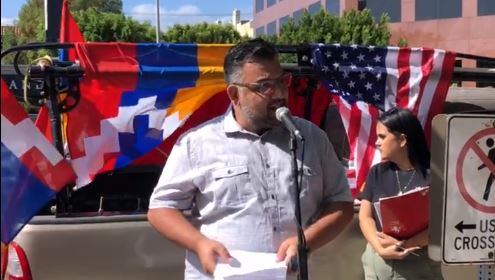 Baronian was followed in his remarks by Zanku Armenian, a member of the Armenian National Committee of America's National Board. Armenian reinforced that it is absolutely necessary for Armenian-Americans to work every day for the Armenian cause. He highlighted the ANCA's initiatives and encouraged all those present to take immediate action and encourage others to do the same, because it is the least they can do compared to the ultimate sacrifice paid by the soldiers who defend Armenia.
The organizers of the protest then proceeded to shut down traffic on Wilshire Boulevard, one of the busiest streets in Los Angeles, for over an hour.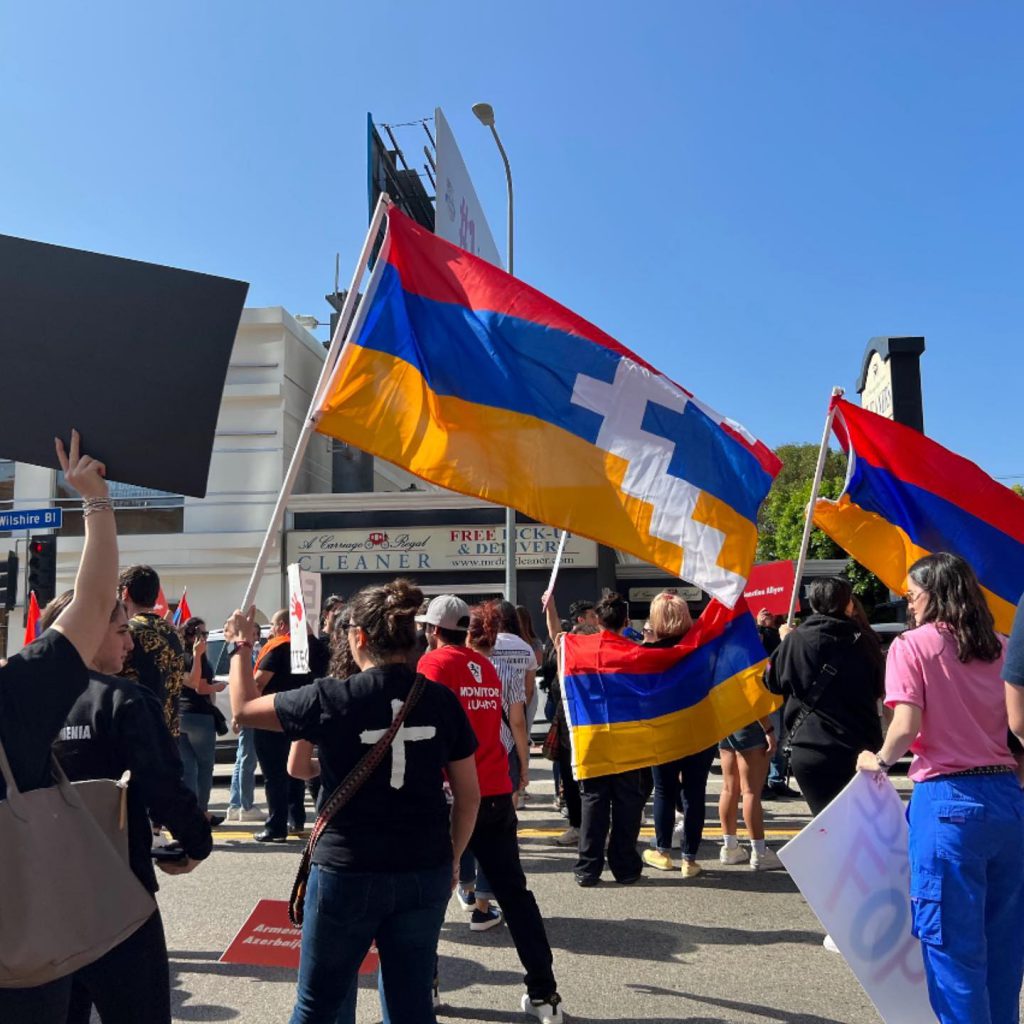 Remarks were also made by Glendale City Mayor Ardy Kassakhian who expressed his solidarity with the organizers and attendants of the event.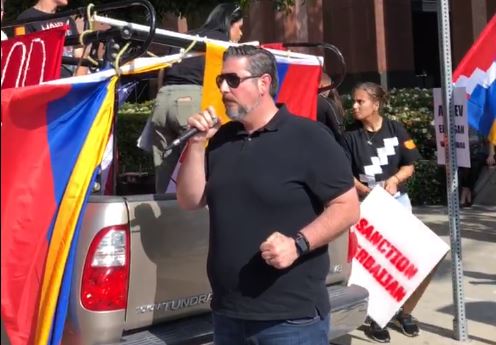 The event was part of the "Seven Days of Action" initiative by the Armenian Youth Federation to increase awareness about the attacks against Armenia and Artsakh and demand action to stop them.