BURBANK—The Armenian Revolutionary Federation (ARF) Nigol Aghbalian Gomideh organized a special fundraising event on Saturday to support the Bashir Mardirossian Burbank Youth Center and to assist our brothers and sisters who are blockaded in Artsakh by terrorist agents of the Azerbaijani government.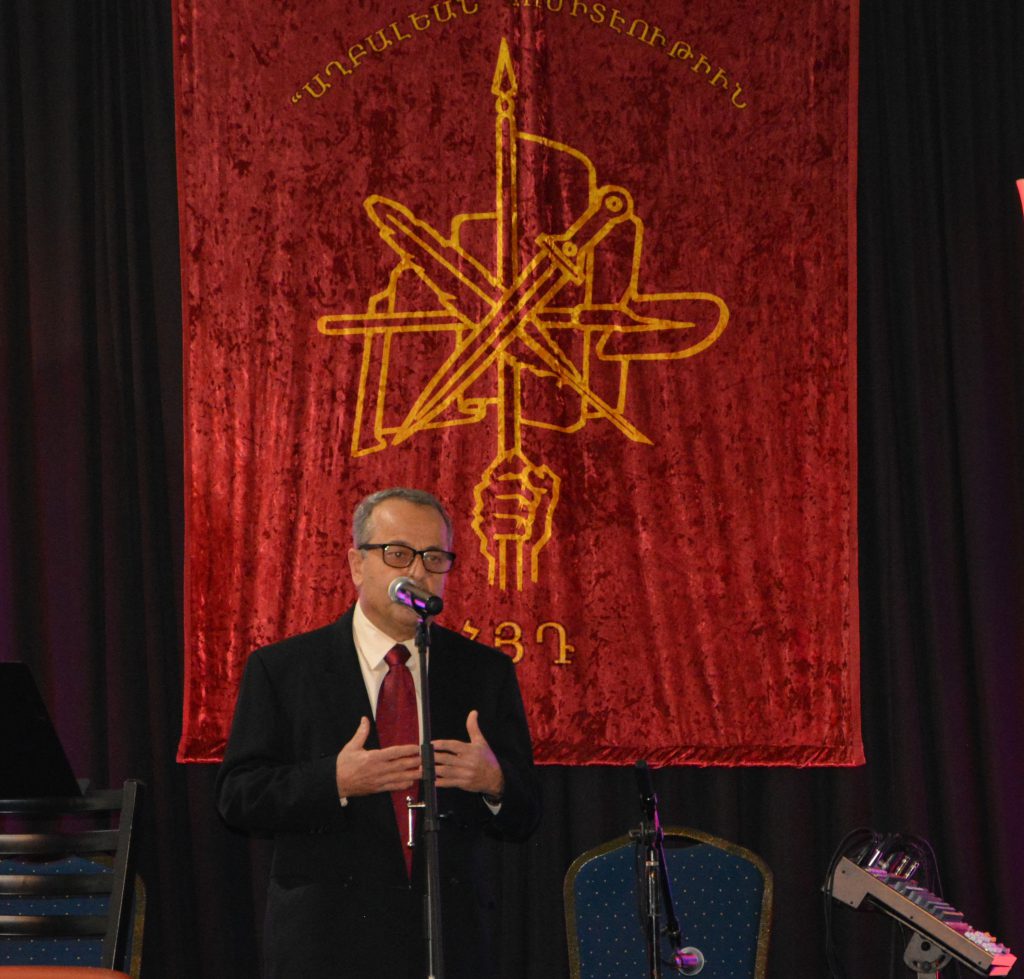 "During times of turmoil in Armenia, Artsakh, and the diaspora, the community came together to raise funds for the most active of the ACF youth centers, as well as for the residents of Artsakh who continue to persevere despite Azerbaijan's best attempts to remove them from their homeland," said ARF Aghbalian Gomideh chairperson Antranik Jarchanfjian.
More than 350 attended the event, which featured beloved singer Nersik Ispiryan and began with a moment of silence for those lost during the recent and previous acts of war and aggression against Artsakh by Azerbaijan. During the event, ARF Aghbalian chapter member Lala Yeremian, ARF Aghbalian chairperson Antranik Jarchanfjian, and ARF Western United States Central Committee member Zareh Adjemian all spoke about the importance of continuing to fight for Artsakh's independence and survival. ARF Aghbalian chapter member Shunt Jarchanfjian, who moved to Artsakh in 2020 and continues to live in Marduni with his wife and daughter delivered a message of hope and strength from Artsakh, reminding attendees that the will of the people of Artsakh is stronger than ever.
The ARF has always stood by the people of Artsakh. Since Azerbaijan launched its savage blockade, the ARF Western US Central Committee has called on the community to support the people of Artsakh using all means available. This event was one of multiple efforts undertaken by the community.
ARF Nigol Aghbalian Gomideh
Photo Album