Armenia's ruling Civil Contract is facing more allegations of electoral foul play after scores of schoolteachers and other public sector employees were spotted attending its mayoral candidate Tigran Avinian's campaign rallies in Yerevan.
A civic activist, Artur Chakhoyan, publicized on Friday a video of himself posing as an Avinian campaign worker and talking to many participants of one such rally held in the city's Nor Nork district. They told him that they are part of entire staffs of schools, kindergartens and local government bodies that went to the gathering during their work hours. Other participants turned out to be employees of a private aqua park located in Nor Nork.
Chakhoyan suggested that the party headed by Prime Minister Nikol Pashinyan is forcing public workers to join Avinian's rallies in hopes of boosting his chances in the municipal elections scheduled for September 17. The Independent Observer, a coalition of local election monitors, forwarded his video to prosecutors, demanding a criminal investigation.
The Office of the Prosecutor-General said later on Friday that it is looking into the 20-minute footage posted on Facebook. But as of Monday evening, it remained unclear whether law-enforcement authorities will open a formal inquiry. Forcing or paying people to attend a rally is a criminal offense in Armenia.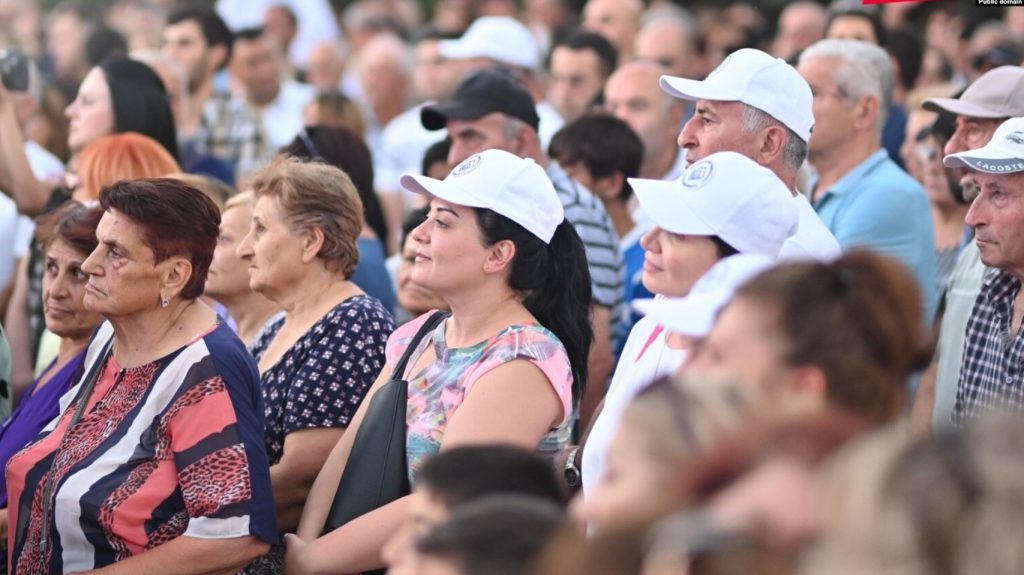 The Independent Observer's Vardine Grigorian said the authorities must clarify whether the public workers were indeed forced to attend the Nor Nork event.
"It's very likely that they were taken to the rally in an organized manner," Grigorian told RFE/RL's Armenian Service.
Other major election contenders portrayed the scandalous video as further proof that Civil Contract is abusing its administrative resources during the mayoral race. They said Pashinyan's political team is resorting to the kind of illegal practices which it had decried prior to coming to power in the 2018 "velvet revolution."
"Unfortunately, our concerns are being borne out one by one," said Hayk Marutian, a former Yerevan mayor ousted by Pashinyan's party in December 2021. "The Civil Contract party is no longer inferior to the former election-falsifying authorities in terms of fraud and abuse of administrative resources."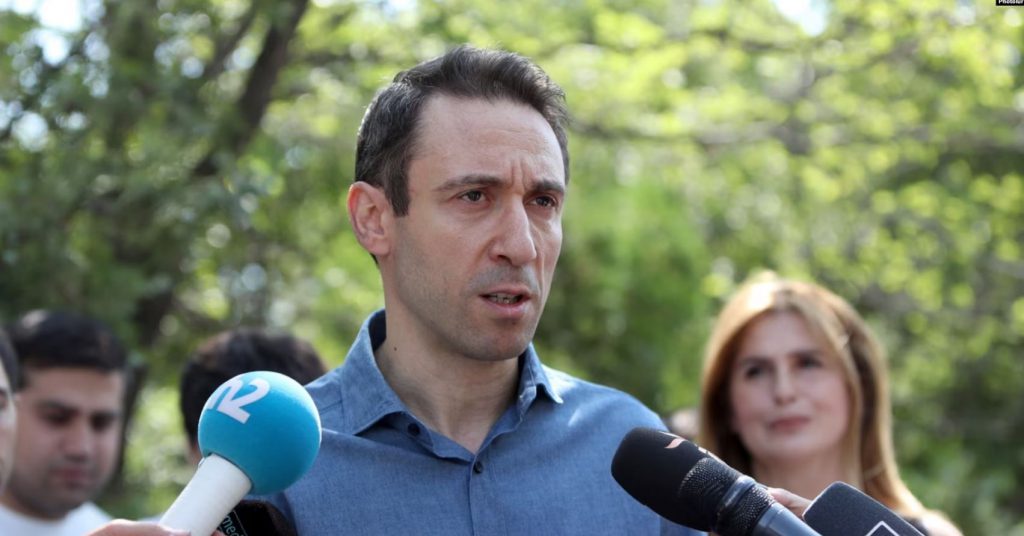 Avinian did not comment on the scandal sparked by his Nor Nork rally. The ruling party's mayoral candidate denied any foul play, alleged by his political rivals and civil society, when he spoke to RFE/RL's Armenian Service on Thursday. "They are looking for small crumbs in a big field," he said.
Also on Thursday, Daniel Ioannisian of the Union of Informed Citizens (UIC) expressed serious concern over a "very high concentration" of public workers at Avinian's campaign rallies.
"We can see a disproportionate percentage of school, kindergarten and medical personnel there," said Ioannisian. "In two cases, we have reason to assert that they were forcibly brought [to the rallies."
The UIC earlier accused Civil Contract of abusing its government levers in the months leading up to the Yerevan election campaign. Pashinyan's party denied the accusations before filing a defamation suit against the Western-funded non-governmental organization late last month.
Source: Azatutyun.am