Three disparate opposition groups won a majority of seats in Yerevan's municipal council elected on Sunday, putting them in a position to install the new mayor of the Armenian capital.
But chances of a power-sharing deal between them were highly uncertain on Monday as their leaders voiced differing demands addressed to each other.
According to preliminary election results, the National Progress party represented by former Yerevan Mayor Hayk Marutian, the Mayr Hayastan (Mother Armenia) bloc led by former opposition lawmaker Andranik Tevanian and the Public Voice party of U.S.-based blogger Vartan Ghukasian will control a combined 33 seats in the 65-member council empowered to appoint the mayor.
The ruling Civil Contract party will hold 24 seats, having garnered 32.5 percent of the vote. Contrary to expectations, the party headed by Prime Minister Nikol Pashinyan failed to capitalize on the refusal of two other, larger opposition forces represented in the Armenian parliament to join the mayoral race. The remaining 8 seats will go to its likely ally, the Hanrapetutyun (Republic) party.
Marutian's party finished second with almost 19 percent of the vote, followed by May Hayastan that polled 15.4 percent. For its part, Public Voice got 9.7 percent, according to the Central Election Commission (CEC).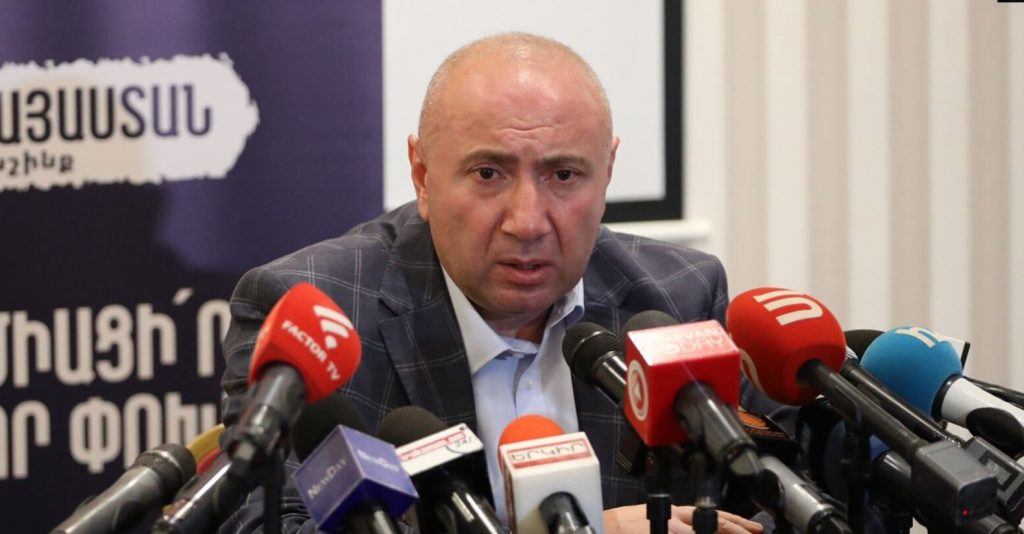 Marutian, who used to be allied to Pashinyan, urged the two other opposition contenders to unconditionally back his mayoral candidacy "without forming any coalitions or signing agreements."
"Why? Because we have ideological and political differences," the former TV comedian said in a live Facebook broadcast.
Tevanian seemed ready in principle to help Marutian again become mayor without receiving any local government posts in return.
"Our condition is that the [mayoral] candidate must share our views about carrying out complete regime change," Tevanian told a news conference. Repeating his main pre-election message, he insisted that opposition control of Yerevan's municipal administration should be used for ousting Pashinyan.
Ghukasian also called for Pashinyan's removal from power while setting his own conditions for installing Marutian or Tevanian as mayor. Appealing to the two men on Facebook, he said, "I'm in favor of either of you [becoming mayor] but on one condition: all supervisory bodies [in the mayor's office] must be given to Public Voice."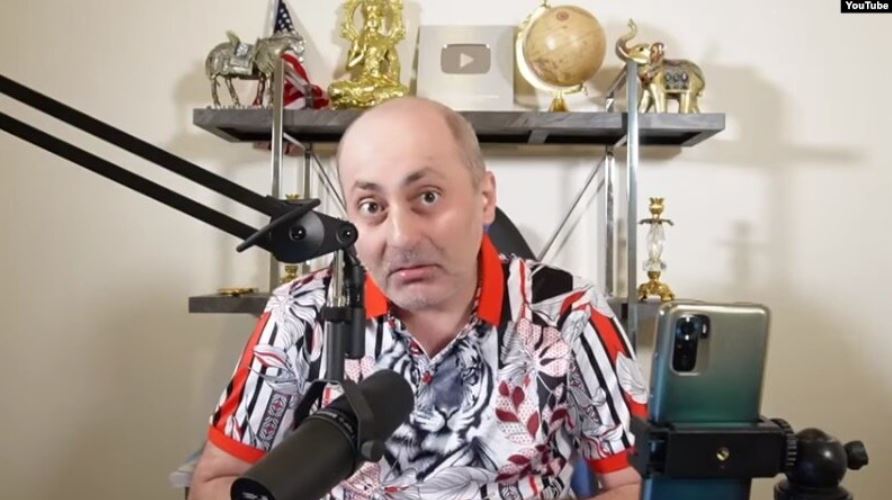 A former police officer nicknamed Dog, Ghukasian emigrated to the United States about a decade ago. He has since attracted a large audience with his hard-hitting and opinionated comments on political developments in Armenia. He has been notorious for using profanities in his videos posted on YouTube.
Earlier this year, Armenian law-enforcement authorities issued an international arrest warrant for Ghukasian and arrested his associates in Armenia on blackmail and extortion charges strongly denied by them. The detainees include Artak Galstian, who topped the list of Public Voice's candidates in the Yerevan polls marked by low turnout.
The new city council is due to hold its inaugural session on October 10. Under Armenian law, the council will be dissolved and new elections will be held if it fails to elect a mayor within the next two weeks.
As of Monday evening, Pashinyan, and Civil Contract's mayoral candidate Tigran Avinian did not personally comment on the election outcome, reinforcing a widely held belief that it was a serious setback which could have repercussions for the prime minister's political future.
In a written statement, the ruling party put a brave face on its worse-than-expected performance, emphasizing the fact that it still did better than all other contenders. It also pledged to shed light on its post-election plans "in the coming days."
Source: Azatutyun.am