On Friday, December 16, the Armenian Youth Federation Western United States once again held a protest outside the Consul General's office of the Republic of Azerbaijan, in Los Angeles.
The protest was in response to the continuing blockade of the single road connecting Artsakh (Nagorno-Karabakh Republic) to the outside world, via Armenia. The road has been blocked for a week by several hundred Azerbaijanis, who claim to be eco-activists, but have been demonstrated to be members of the Azerbaijani military and other operatives of the Azerbaijani government, pretending to be civilians.
Until Friday, Azerbaijan had also impeded the flow of natural gas to Artsakh, amid freezing temperatures.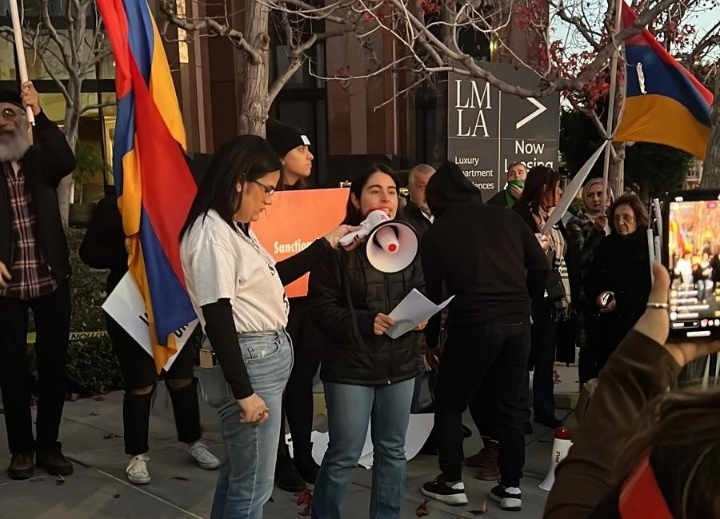 Despite the inadequate response the Pashinyan regime has given to the Genocidal blockade by Azerbaijan, despite the treasonous approach they have shown to the Artsakh struggle, despite relinquishing our thirty-year effort to defend Artsakh's right to self determination; our youth were undeterred and made their voice heard at the protest they organized at the Azerbaijani consulate.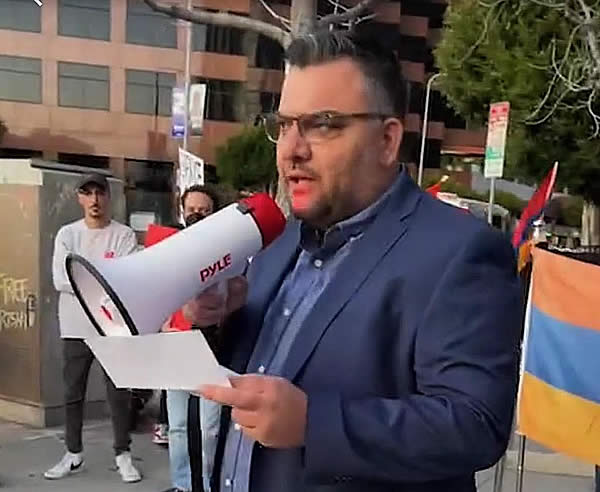 While calling on the international community to take meaningful actions to stop Aliyev's blockade, the youth reaffirmed the now more-than-ever need to honor Artsakh's right to self determination, and that Artsakh can simply never be a part of Azerbaijan – a simple sentiment shared by a vast majority of Armenians, whom the protestors urged to express their views by carrying out action alerts of the ANCA, donating to ARS's Artsakh projects and participating in community protests.