PASADENA, CA – Sponsored by the Central Committee of the Armenian Revolutionary Federation Western United States of America and organized by the ARF Pasadena "Lernavayr" Gomideh, a special conference was held on Saturday, June 18, 2022 on the dual topics of the ARF program and its ideology.
The representative of ARF Shant Student Association Daniel Ohanian made an opening speech. He spoke about the topicality of the above-mentioned materials, then invited Lale Pakradouni, the moderator of the event, to the stage, who read the biographies of each lecturer and then invited them to the stage to present their respective topics.
The lecturers of the day were Khajag Mgrdichian, Seto Boyajian, Vache Proudian, Miganoush Melkonian and Nairi Derderian.
Before the lunch break, Garo Armenian, a former member of the ARF Bureau from the Eastern United States region, was invited to the stage to discuss the need for this special event and to encourage such events. At the end of his speech, he also referred to the "Zartir Lao" movement in the Homeland these days, and said that we will definitely achieve our common goals and see the new dawn with all our support and assistance.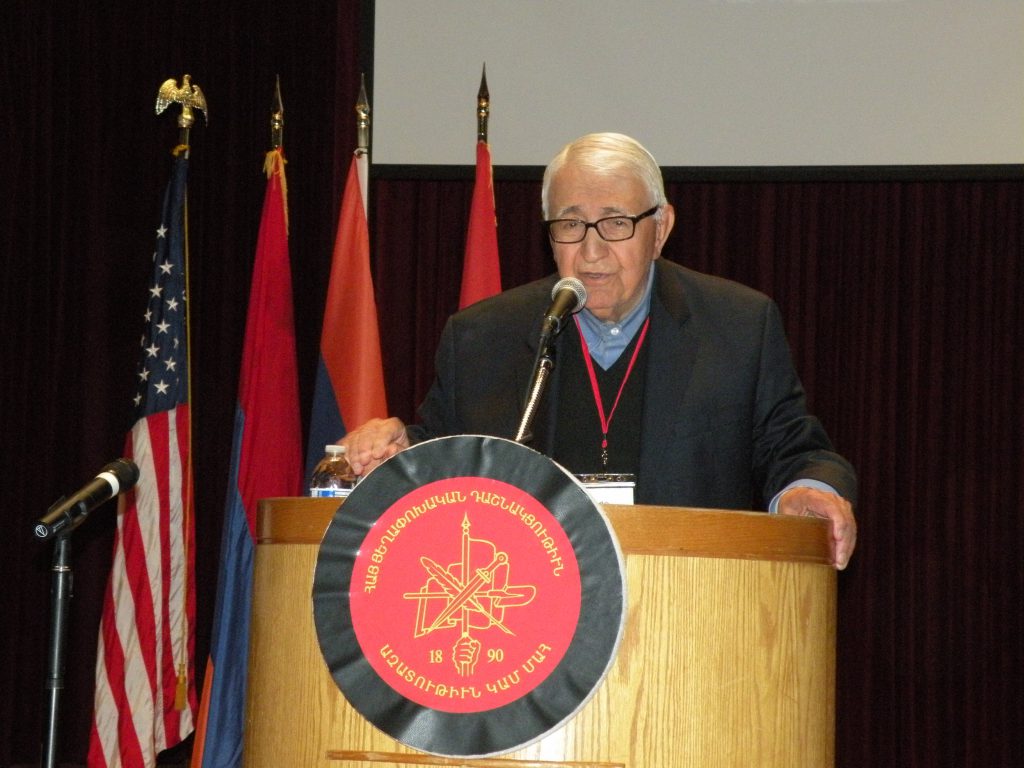 In the afternoon, Hilda Saliba, Chairwoman of the ARF Pasadena "Lernavayr" Gomideh, took the stage to welcome the audience, thanking all those who participated in the event and encouraging their participation in the event.