SAN GABRIEL VALLEY, California – ANCA National Board and Staff, along with representatives of ANCA Pasadena, met with Congresswoman Judy Chu and other prominent California state and local elected officials at her annual banquet in the San Gabriel Valley.
"Congresswoman Chu has been a close friend and ally of the Armenian-American community throughout her Congressional career – from her consistent advocacy for Armenian Genocide recognition, to championing efforts to hold Azerbaijan accountable for its aggression against Artsakh," remarked ANCA National Board Member Aida Dimejian. "We were glad to show our support for Congresswoman Chu, and express our gratitude for her continued support for our community. We look forward to continuing to work closely with her office to advance issues of importance to Armenian Americans in the upcoming congressional session," Dimejian concluded.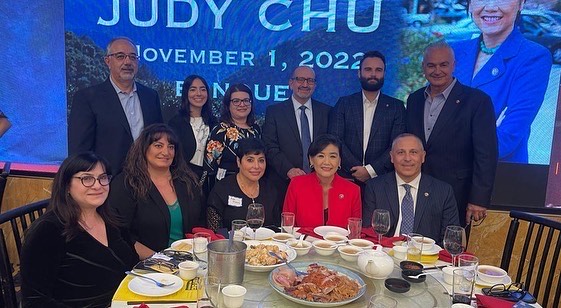 Congresswoman Chu is running for re-election in the 28th Congressional District. This new district included the communities of Alhambra, Altadena, Arcadia, La Canada Flintridge, La Crescenta-Montrose, Pasadena, San Gabriel, and Monrovia.
The ANCA also met with several state and local legislators present at the event, including California State Attorney General Rob Bonta, California State Controller Betty Yee, California State Assembly Speaker Anthony Rendon, State Senator Bob Archuleta, Assemblymembers Mike Fong and Laura Friedman, Los Angeles County Supervisor Hilda Solis, and South Pasadena Mayor Michael Caccioti.
"We were glad to meet with state and local representatives who have demonstrated their consistent support for the Armenian-American community throughout their time in office," remarked ANCA Pasadena Chair Shoghig Yepremian. "ANCA Pasadena looks forward to working alongside the ANCA National Office and other ANCA local chapters to ensure our community's voice is represented at every level of government," Yepremian concluded.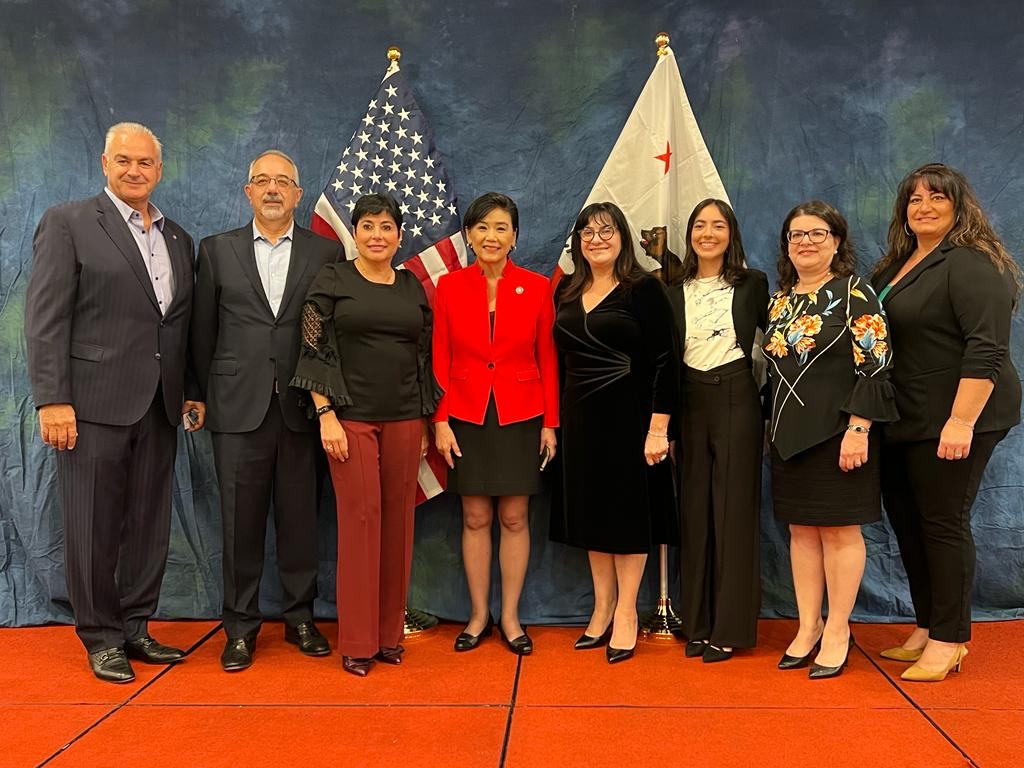 Many of the local members present have a proven track record of support for Armenian-American community priorities.
California State Assembly Speaker Anthony Rendon has provided crucial assistance in securing vital financial support for community organizations and initiatives throughout his tenure in office. State Senator Bob Archuleta is a proud member of the Select Committee on California, Armenia and Artsakh – and along with Assemblymember Mike Fong represents the historic Armenian community of Montebello. Assemblymember Laura Friedman represents the most Armenian-populated district in the state – which encompassing parts of Burbank and Glendale – and has long been an advocate for the Armenian-American community, going back to her time as Mayor of the City of Glendale. Los Angeles County Supervisor Hilda Solis, a former U.S. Cabinet Member as Labor Secretary under President Obama, Member of Congress, California State Senator and Assemblymember, has been a close friend to the Armenian-American community throughout her distinguished career, championing recognition and representation of the vibrant Armenian community of Los Angeles.

With election day approaching on Tuesday, November 8th – participation amongst Armenian-Americans is vital to ensure the voice of the Armenian community is heard. All registered voters should have received vote-by-mail ballots. Mail-in ballots must be postmarked on or before election day, and received by November 15th. They can also be dropped off in-person at a secure ballot drop box, or to any in-person voting location on November 8th.