LOS ANGELES, CA – The Armenian National Committee of America (ANCA) Hollywood and San Fernando Valley Chapters have endorsed Levon Baronian for Los Angeles City Council, District 4.
Born in Hollywood's "Little Armenia" neighborhood, Levon Baronian is a lifelong Angeleno with working-class roots. After graduating from the Rose and Alex Pilibos School, where he led the school to its first Academic Decathlon Championship, Baronian volunteered in Artsakh (Nagorno-Karabakh) for the AYF Youth Corps program, helping rebuild a school in the border village of Ashan.
While earning a degree in computer science at Cal State Northridge's College of Engineering and Computer Science, Baronian was only 18 years old when he was recruited to work for NASA's Jet Propulsion Laboratory. Subsequently, he earned two NASA awards and worked as a software engineer on projects for Cal Tech, Sempra Energy, MySpace, Western Asset Management, and Babcock Power.
Levon Baronian has been an elected member of the Sherman Oaks Neighborhood Council for several years. He has also been a long-time leader and activist of the Armenian National Committee of America, having served as Chairperson of the ANCA San Fernando Valley East Chapter for several years, and ANCA Western Region Board member. During Baronian's tenure, Los Angeles City Councilmember Paul Krekorian and California State Assemblymember Adrin Nazarian successfully won elections in eastern San Fernando Valley districts, where Armenian-Americans represent an important voter constituency.
ANCA endorsee Adrin Nazarian is also running for Los Angeles City Council, but in a different district, District 2, hoping to succeed Paul Krekorian, the first and only Armenian-American elected to serve in the Los Angeles City Council but who is prevented from running again due to city term limits.
"Ensuring the Armenian-American community's voice is represented in electoral politics has long been a priority of the ANCA. Levon has been in the trenches with our community to elevate our level of civic engagement for two decades. But Levon's engineering and scientific background has also equipped him with the real-world critical thinking and analytical skills that career politicians often lack. We need a hard-working and dedicated member of the community to tackle the complex problems faced by Angelenos," remarked Dr. Avo Babian, Co-Chair of the ANCA San Fernando Valley – East Chapter.
"As a long-time Armenian community leader and volunteer, we are proud to endorse Levon Baronian in his campaign for the Fourth District in Los Angeles City Council," remarked Lara Yeretsian, Esq, Chairwoman of the ANCA Hollywood chapter. "Levon has devoted his entire life to serving our community. He's our Levon. He's been an ANCA leader, but he's also served without compensation as a Neighborhood Councilmember and served our youth for many years as a technology and athletics coach. That's why Levon was recently honored with the 'Most Serving Member Award' by the Homenetmen Western Region. ANCA Hollywood stands unequivocally behind Levon."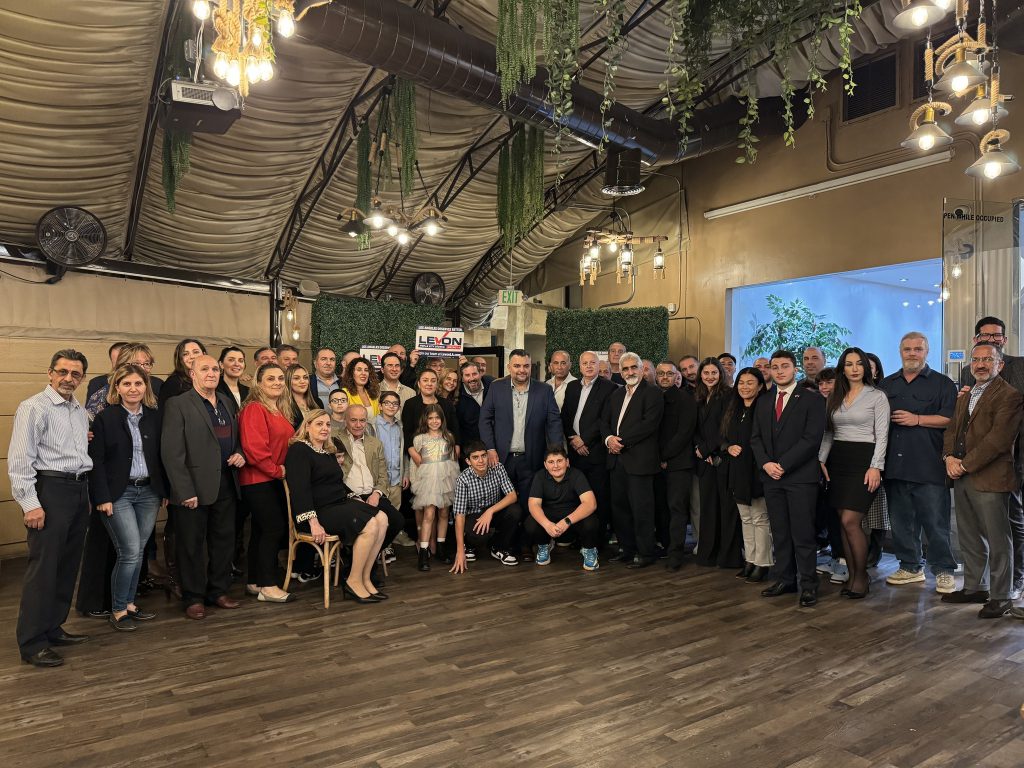 The Los Angeles City Council 4th District encompasses the neighborhoods of Sherman Oaks, Studio City, Los Feliz, Hollywood Hills, Mt. Olympus, Griffith Park, Silver Lake, Reseda, and Encino. The full map of the district is available at https://LevonLA.com
The election will take place on March 5, 2024. If you are not registered to vote, you can do so at the following link: https://registertovote.ca.gov/